A two-phase banking diploma has been made mandatory in the eligibility list for promotion to a senior officer or equivalent post by the Bangladesh Bank on 8 February 2023 in order to enhance skills, competence and capability of bank officers.
With over a decade of experience teaching certified banking courses in Bangladesh, LCBS Dhaka is pleased to announce preparatory courses for the banking diploma examination.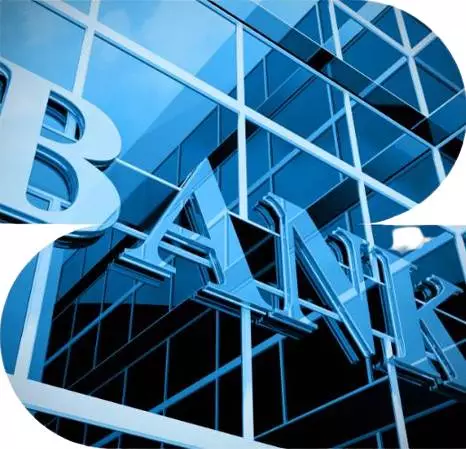 Junior Associate of the Institute of Bankers Bangladesh
Please click on the boxes to find out more.
Monetary & Financial
System (MAFS)
Modules: 7 
Sessions: 4
Total Hours: 8
Governance in Financial
Institution(GFI)
Modules: 7 
Sessions: 4
Total Hours: 8
Principles of Economics
(POE)
Modules: 7 
Sessions: 6
Total Hours: 12
Laws & Practice of General Banking
(LPGB)
Modules: 12 
Sessions: 4
Total Hours: 8
Organisation &
Management
(OM)
Modules: 6 
Sessions: 4
Total Hours: 8
Business
Communication in
Financial Institution
(BCFI)
Modules: 6 
Sessions: 4
Total Hours: 8
Course Fee
(Entire Course)
Welcome to LCBS Dhaka, the premier institution for banking courses in Bangladesh. If you are looking to pursue a career in banking or financial services, then you have come to the right place. Here are some reasons why you should consider LCBS Dhaka for your banking courses:
Industry-Relevant Curriculum:
Our banking courses are designed in collaboration with industry experts to ensure that you get the knowledge and skills that are relevant to the current needs of the banking industry
Experienced Faculty:
Our faculty consists of experienced bankers and finance professionals who bring their expertise and practical knowledge to the classroom.
State-of-the-Art Facilities:
We use technology-driven teaching methods such as online learning platforms to enhance your understanding of the banking concepts.
Strong Alumni Network:
LCBS Dhaka has a strong alumni network, and our graduates are working in various roles in the banking and financial services industry. As an LCBS Dhaka alumnus, you will have access to this network and can benefit from the experiences and connections of our alumni.
In conclusion, LCBS Dhaka is the ideal institution for banking courses in Bangladesh, providing you with a comprehensive learning experience, industry-relevant curriculum, experienced faculty, modern facilities, internship and placement opportunities, and a strong alumni network. Join us and take the first step towards a successful career in banking.
"The most effective, successful professionals are constantly learning, they take the time to apply what they have learned, and they continually work to improve themselves."
– Joel Gardner
Associate Of The Institute Of Bankers, Bangladesh
The IBB conducts the Banking Professional Examination, AIBB (Associate of the Institute of Bankers, Bangladesh) usually held twice a year at the such center as may be determined by the Council of the IBB from time to time. AIBB Examination is designed to update the advanced knowledge in the field of banking and allied matters to enable better decision-making by bankers.
Certified Anti-Money Laundering Specialist
Nowadays, fighting against money laundering and terrorist financing is one of the major compliance functions for banks, non-bank financial institutions and even non-business professions like law firm, accounting firm, notaries etc. in Bangladesh. As these industries have to report to Bangladesh Financial Intelligence Unit (BFIU), they bear the risk of facing regulatory actions for any non-compliance.
Certificate for Documentary Credit Specialists
The Certificate for Documentary Credit Specialists (CDCS) is a professional qualification that is recognized worldwide as a benchmark of competence for International practitioners of Letter of Credits that have become very popular and widely accepted tools for international trade transactions.
Certified Global Sanctions Specialist
The Certified Global Sanctions Specialist (CGSS) credential represents five years of research and development on international sanctions compliance. It equips an individual with a global credential that represents a serious commitment to compliance with sanctions regulations specially UN, OFAC, EU, UK sanctions.
Certificate for Specialists in Demand Guarantees
The Certificate for Specialists in Demand Guarantees will develop your understanding of industry rules, legislation and the challenges relating to demand guarantees and standby letters of credit.