Our wide range of courses and programs cater to different learning styles and levels of proficiency. Whether you're looking to acquire new skills or enhance your existing ones, we have something for everyone. Our courses are designed to be interactive, engaging, and hands-on, allowing students to apply what they learn in real-world situations
Collaboration and Accreditation
At LCBS, we pride ourselves on being a trusted name in the field of training and consultancy. With over 15 years of experience and a commitment to excellence, we have earned a reputation as a leading provider of high-quality training programs and comprehensive consultancy services. 
If you are looking for reliable and high-quality training and consultancy services, look no further than LCBS. Contact us today to discuss your requirements and let us help you achieve your training and consultancy goals. Trust us to be your partner in success.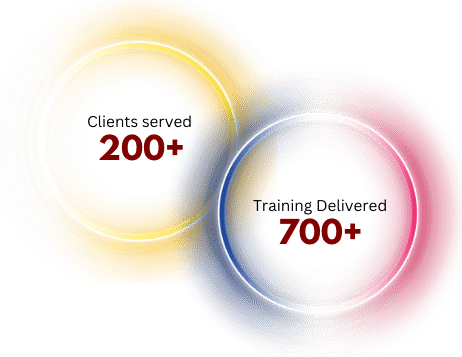 At our Exam and Assessment Centre, we strive to provide a comprehensive and reliable solution for all your examination and assessment needs. Whether you're a student looking to take an important exam, an organization in need of assessment services, or an individual seeking certification, our centre is your go-to resource.

At LCBS, we are committed to providing you with the tools and resources you need to achieve your career goals. Contact us today to schedule an appointment with one of our career advisors and start your career journey with confidence!
No matter what course learners take, LCBS eCampus supports them. With our comprehensive practice materials you are able to test your knowledge as well as assess your exam preparation with our mock assessments. 
You will be able to take classes live from anywhere, access videos anytime, Interact with classmates and teachers as you go. Beside this you will get real life exam experience through our e-practice portal for mocks and other exam preparations.
All you need is to have a registered id / password which you'll receive once you register / enroll on any course with us. We are committed to ensure beyond e-learning through this platform for your investment with us.
I was thinking about how I can prepare myself for obtaining professional certifications and I just have found LCBS as a very useful guiding partner.
Nargis Afroza
Vice President, Eastern Bank Limited
I am pleased to share my successful accomplishment of having completed the CAMS certification. It was an excellent journey for CAMS preparation with LCBS Dhaka.
Md.Hafizur Rahman
Principal Officer, Al Arafah Islami Bank Ltd.
LCBS is an exceptional learning center equipped with Industry Experts who provide teaching based on their years of practical experience that relates to the learning materials.
Md Mamun Hasan
Senior Assistant Vice President, Southeast Bank Ltd
It was really a nice learning journey I had, at LCBS Dhaka for increasing my knowledge level from beginner to advance.
Md. Abdul Halim
Executive Officer, Bandura Branch NRB Commercial Bank Limited
I am pleased to share my accomplishment of having successfully completed the CDCS certification exam.
Nadia Nahar
Trade Finance Officer STANDARD CHARTERED BANK.