Shubbrato Dutta
Shubbrato Dutta Shubbrato Dutta, is a known name as a Motivational Speaker/Corporate Skill Facilitator/Consultant in the Education, Retail, FMCG, Consumer Durables, Service Industry and the Banking/Insurance fraternity. A veteran, with over 24 years of rich corporate experience tasting the flavors of various MNC's in the domain of Sales, Marketing and Training, he has been with L'Oreal, Kotak, HDFC Bank etc. in the East of India, and has served P&G - Wella as Regional Sales Manager in the West of India. With Future group he had initiated the Learning and Development department in the North and headed two group companies of Future Group namely Convergem Retail India Ltd. And Footmart Retail India Ltd in the same domain. Mr. Dutta is an MBA from ENPC, Paris. But before he accepted a scholarship to study in France he had already started his career. An interesting thing to note would be that his first job after college was as a Pick-up and Delivery boy with TNT Express worldwide after he lost his parents. He has probably never looked back ever since. His professional career made him taste waters of various MNCs handling diverse product lines where his aggressive, go getting attitude along with sustained performance, made him bring in, develop and formulate strategies to take businesses to the next level of market penetration and expansion. His ability to handle cross functional roles in the most competitive environments at a time when the players and entrants were a-few, and the need to possess a greater part of the market-share, it was his thorough knowledge and experience with a blend of people management skills to handle people and pressure to develop businesses in territories not foreseen and untargeted by the company itself played a huge role in evolving him as a leader in his field. Mr. Shubbrato Dutta has been an example of a self-driven, self-motivated person who has always believed in being a mentor to his team mates by training them in the smallest possible way, making them reach a step ahead to becoming successful entrepreneurs to this date. Training immediate teams which came as a part of the job responsibility so as to motivate and drive results in any sales driven organization came as being popularly recognized at all levels within the organization, thus giving an edge in training teams at various cross functional levels. His ability of being a suave, encapsulating trainer lies in conducting Motivational, Self-Developmental, Leadership and NLP trainings besides being a veteran Sales/Communication trainer at the CXO level for some big corporate giants. He has to his credit, the feather of having trained more than Two lac Fifty thousand professionals across industries being a part of the family for famous brands like: He has been associated with the DGR (Director General of Resettlement, Armed Forces) and has successfully trained many senior officers from the Army, Navy and the Air Force for resettlement. He has trained extensively all over India and countries including Bahrain, SAARC countries like Afghanistan, Bangladesh and Nepal. His clients in Bangladesh includes Coca Cola Bangladesh, VLCC, BRAC Bank, United Commercial Bank, bKash, VF Asia, Bayer CropScience, Rahimafrooz Distribution, Edotco, ACI Ltd., BanglaCAT, Ibn Sina Hospitals, ADN Telecom, Shanta Holdings, Amann Bangladesh, CIDER International School and few more. He takes special interest and does amazing Outbound programs on Leadership, Team Building, Assertiveness and Decision Making. Some of his programs include "Mind over Matter" Workshops like Walking on Fire, Walking on Broken Glass, Breaking the Arrow etcetera. He has been a Visiting Faculty/Guest Speaker for Sales Management, Brand Management, Consumer behavior and Retail Management etc. and Guest Speaker with reputed colleges like IISWBM, IIPM, IIT Delhi (Dept. of Management Studies), IPM, FIIB, IILM etc. As an Executive Coach to many able senior industry professionals, he has mentored and coached employees from companies in various industries and domains that include Sales, People Skills, Leadership and Negotiations etc. Amongst the companies that he catered to as a coach are Kotak, Maruti, Balmer Lawrie and Co., Shapoorji Pallonji and co. NITCO, Future Group, CMA CGM Shipping etc. He specializes in Sales, Leadership and various people skills. One could read more about him in the very popular bestselling book "Chicken Soup for the Indian Soul", series edition "Chicken Soup for the Indian Entrepreneur's Soul" in the chapter named – "The Power of Calm", co-authored by popular American writer Amy Newmark and Raksha Bharadia.
My Courses
Read More
|| Sales Excellence Masterclass || What used to work in sales doesn't work anymore. It's tougher than ever to get through to decision-makers, differentiate...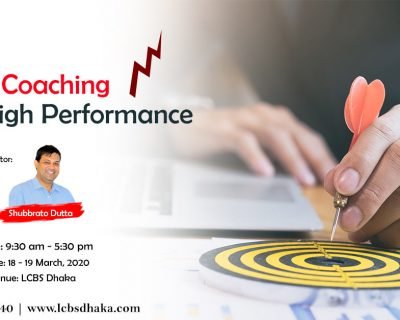 Read More
According to a global research, only 3 in 10 companies agree that sales managers have the skills they need to coach sellers. This means...