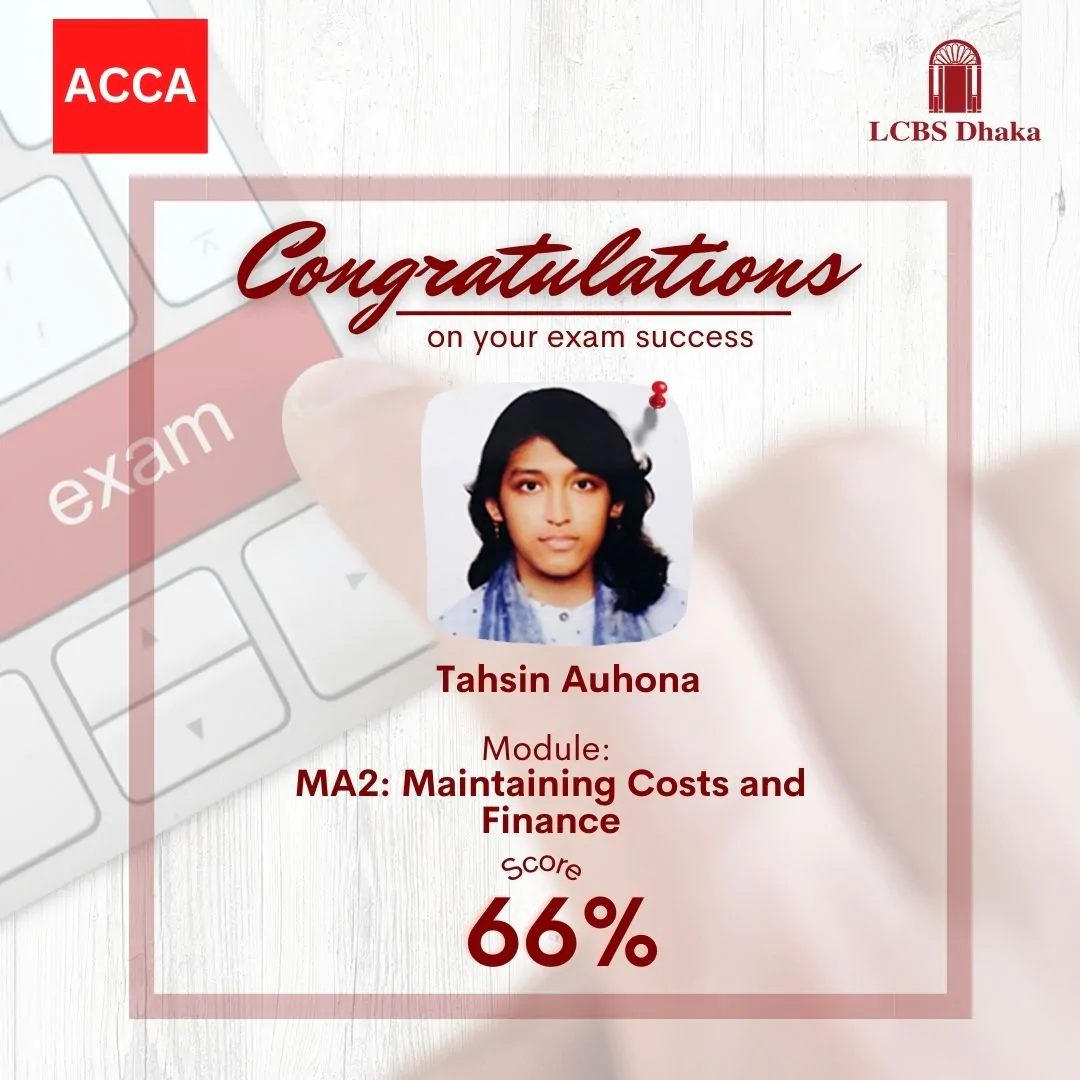 "Nobody built like you, you design yourself."
Congratulations to our student Tahsin Auhona on her successful attempt at MA2: Maintaining Costs and Finance CBE exam & her faculty G.H. Rownack for his dedication to the success of students.
One to one Live Counseling session is Available now, Book Now:
www.lcbsdhaka.com/get-appointment
Apply for the Course: https://www.lcbsdhaka.com/apply/
Please Chat with our Virtual assistant "Kotha": www.m.me/lcbs.kotha
For more details :
Tel: 02-48118935-6, Mobile: 01746388644-45, Hotline: 09678 505050 WhatsApp: 01680436235 Email: info@lcbsdhaka.com
Address: House # 120, Road # 9/A, Shankar Bus Stand, Dhanmondi, Dhaka -1209.
Visit us :
Website: www.lcbsdhaka.com
Facebook: www.facebook.com/lcbs.dhaka
#LCBS #LCBS_Dhaka #success_Story #Congrats #excellent_result #ACCA #CBE #exam_Center #CAT #showcasingskillsglobally #skillBangladesh