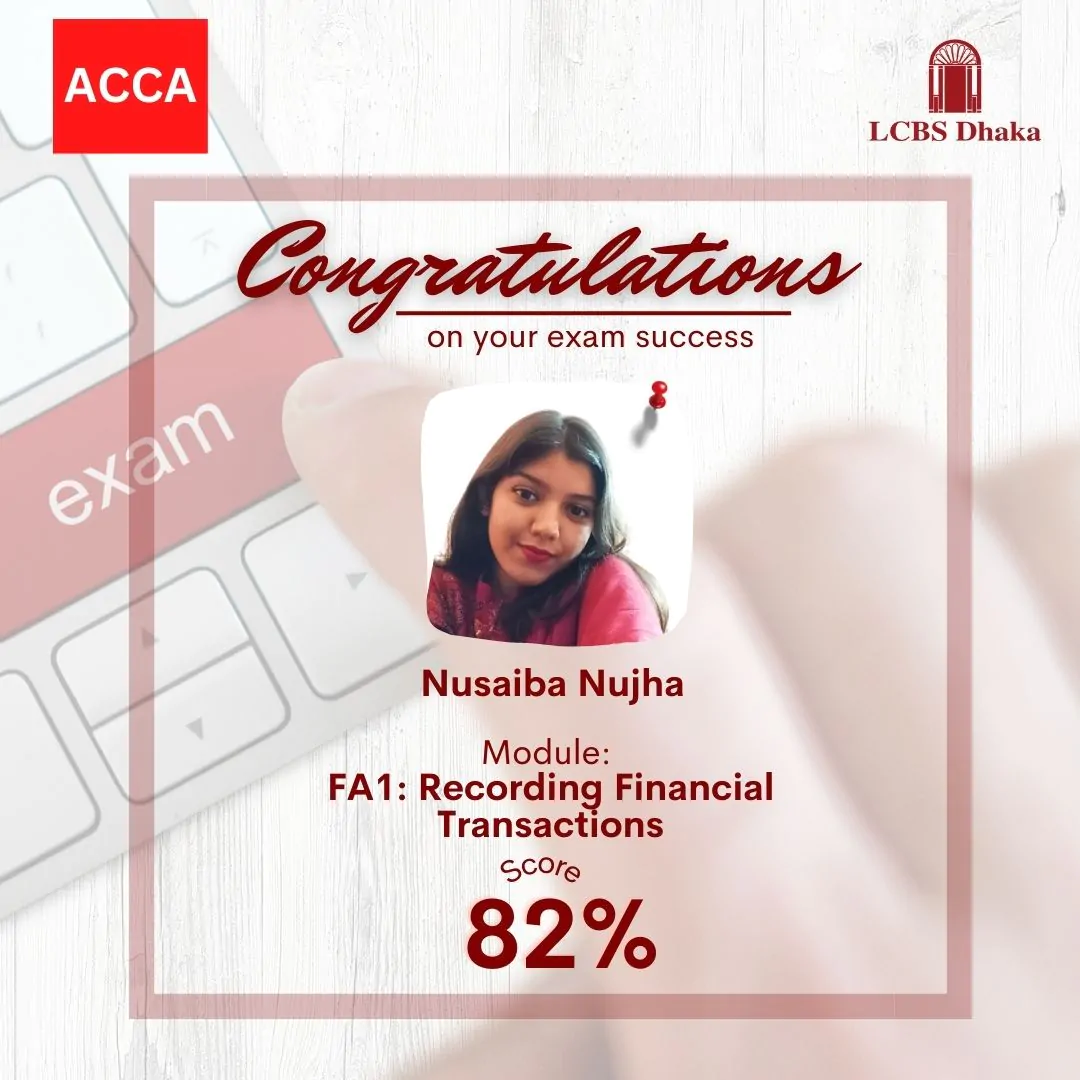 "If you are working on something that you really care about, you don't have to be pushed. The vision pulls you."
Congratulations to our student Nusaiba Nujha on her successful attempt at FA1: Recording Financial Transactions CBE exam & her faculty 𝐒𝐚𝐥𝐦𝐚𝐧 𝐑𝐚𝐡𝐦𝐚𝐧 for his dedication to the success of students.
One to one Live Counseling session is Available now, Book Now:
www.lcbsdhaka.com/get-appointment
Apply for the Course: https://www.lcbsdhaka.com/apply/
Please Chat with our Virtual assistant "Kotha": www.m.me/lcbs.kotha
For more details :
Tel: 02-48118935-6, Mobile: 01746388644-45, Hotline: 09678 505050 WhatsApp: 01680436235 Email: info@lcbsdhaka.com
Address: House # 120, Road # 9/A, Shankar Bus Stand, Dhanmondi, Dhaka -1209.
Visit us :
Website: www.lcbsdhaka.com
Facebook: www.facebook.com/lcbs.dhaka
#LCBS_Dhaka #ACCA_success_Story #showcasingskillsglobally #skillBangladesh