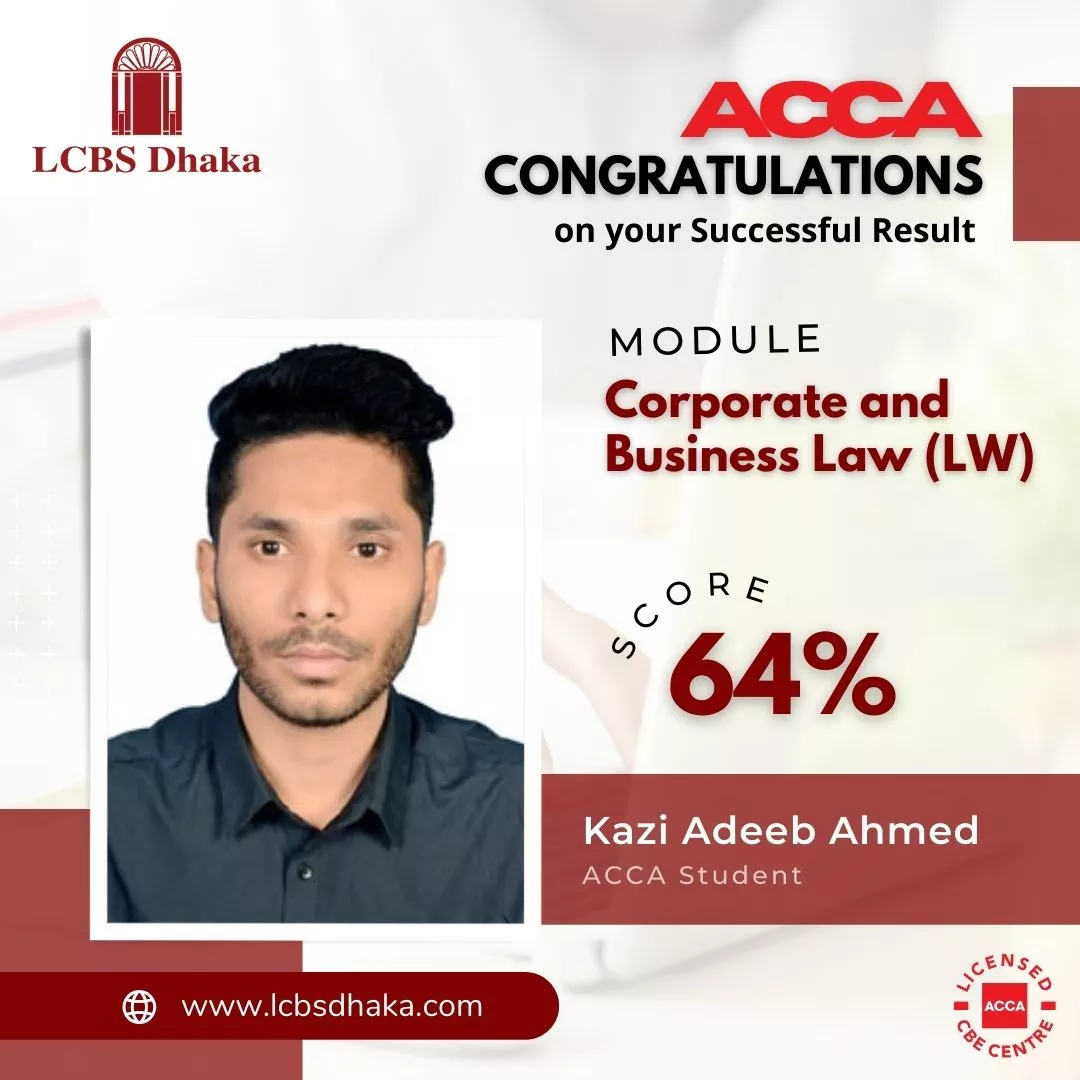 "If you can dream it, you can do it." ―Walt Disney.

Congratulations to our student Kazi Adeeb Ahmed on his successful attempt at F4 CBE exam.

One to one Live Counseling session is Available now, Book Now:
www.lcbsdhaka.com/get-appointment

Apply for the Course: https://www.lcbsdhaka.com/apply/

For more details :
Tel: 02-48118935-6, Mobile: 01746388644-45, Hotline: 09678 505050 WhatsApp: 01680436235 Email: info@lcbsdhaka.com
Address: House # 120, Road # 9/A, Shankar Bus Stand, Dhanmondi, Dhaka -1209.

Visit us :
Website: www.lcbsdhaka.com
Exam Practice Plaform: www.ecampus.lcbsdhaka.com
Facebook: www.facebook.com/lcbs.dhaka

#LCBS_Dhaka #success_Story #excellent_result #ACCA_CBE #LW_result