Congratulations on your AFD Completion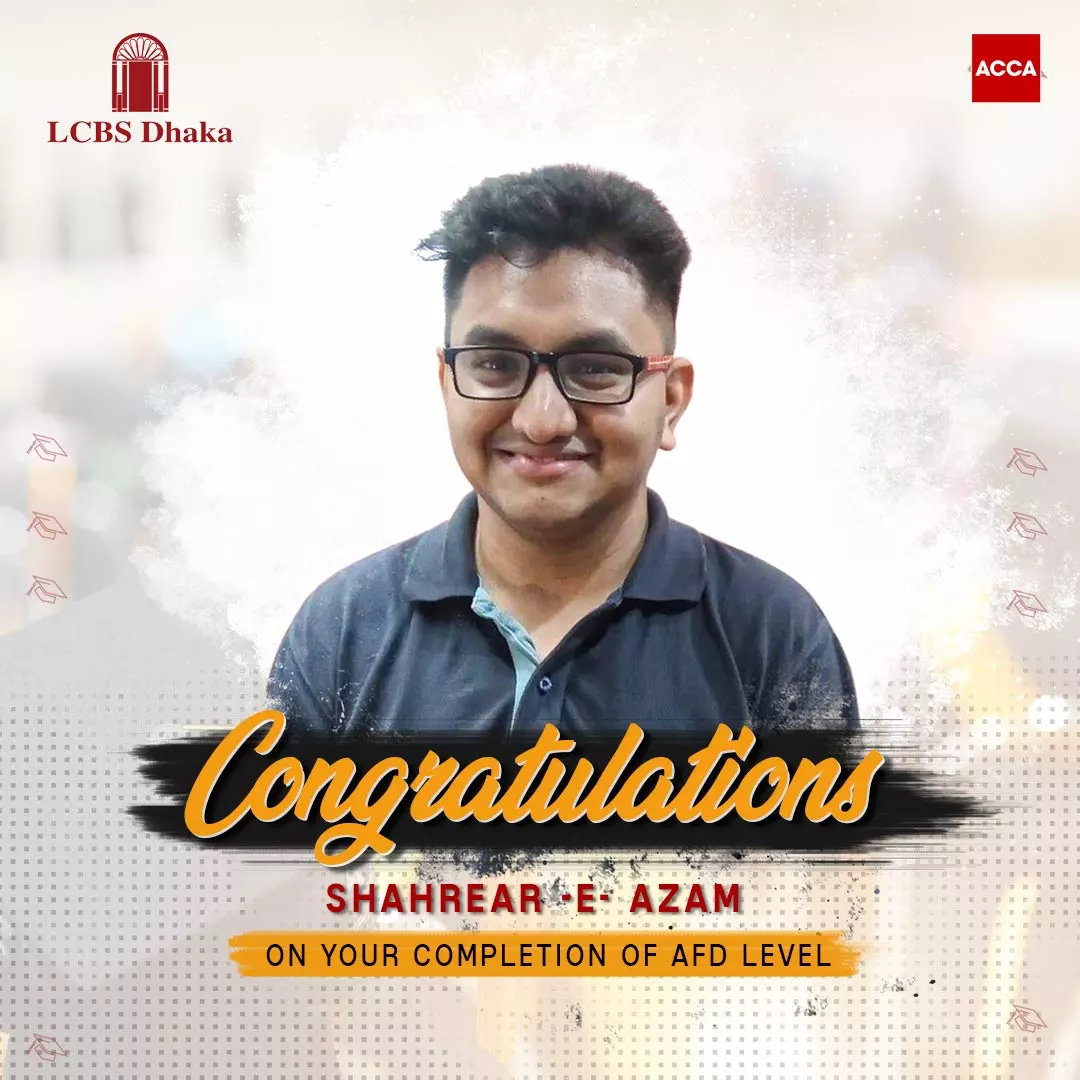 Our heartiest #congratulations to 𝐒𝐡𝐚𝐡𝐫𝐞𝐚𝐫 -𝐄- 𝐀𝐳𝐚𝐦 and the faculties for supporting him in his journey. Shahrear -E- Azam Joined #ACCA after completing his A-levels and has been diligently and focused on completing his ACCA.

We have no doubt that you will continue to achieve great things in your future endeavors, and we wish you all the best as you move forward. Once again, congratulations on this outstanding accomplishment.