LCBS Dhaka is now a proud member of BACCO!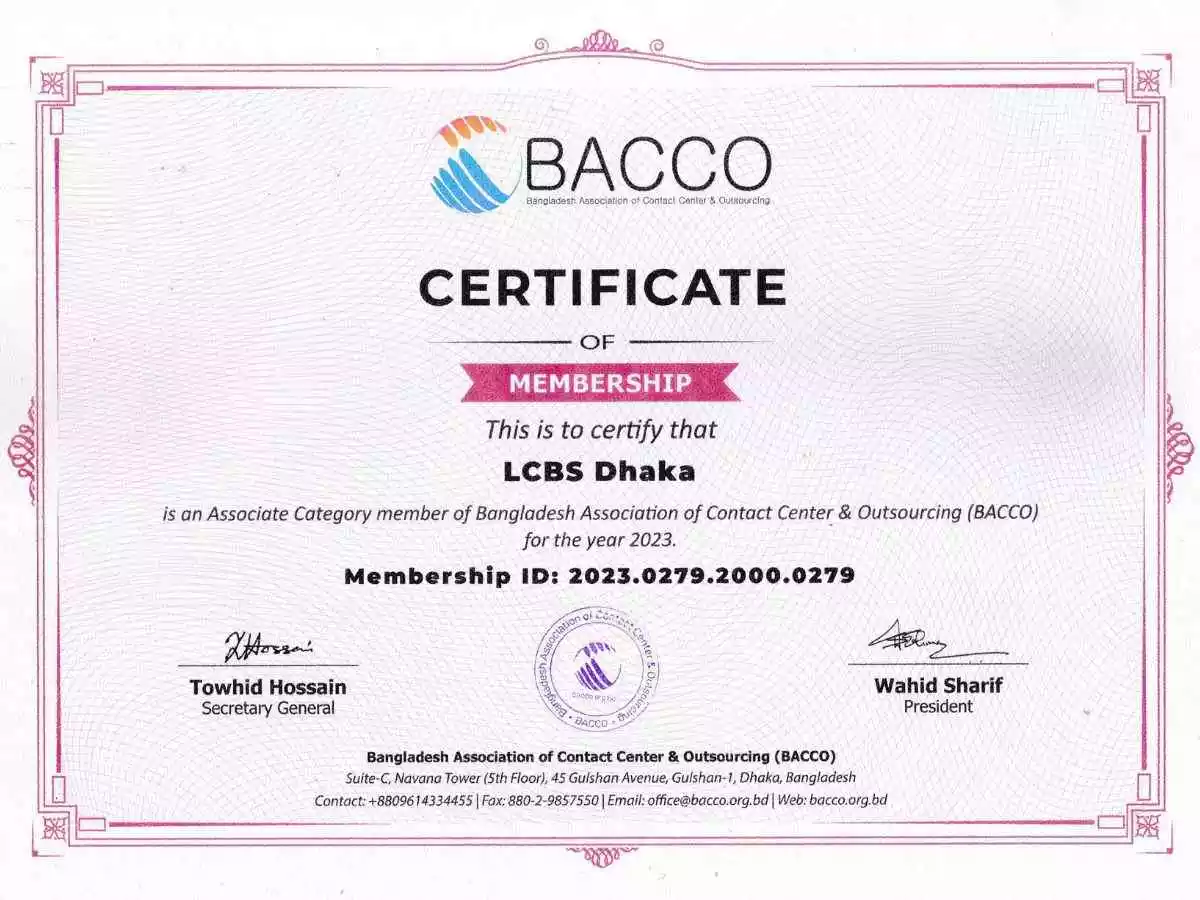 LCBS Dhaka is now a proud member of BACCO! 🤝

We are delighted to announce that LCBS Dhaka has officially become a member of the prestigious Bangladesh Association of Contact Center and Outsourcing (BACCO). This partnership marks a significant milestone in our journey and reinforces our commitment to fulfilling the exception of our stakeholders.

Being a part of BACCO, a leading industry association, opens up new avenues for collaboration, knowledge sharing, and growth. It gives us access to a vibrant community of like-minded professionals and industry experts, where we can exchange ideas, stay updated with the latest trends, and contribute to the development of the business process outsourcing sector in Bangladesh.

We are excited about the opportunities this membership brings and look forward to further strengthening our partnerships and delivering outstanding results for all our stakeholders.
Stay tuned for more updates as we embark on this new chapter of growth and collaboration with BACCO. Together, let's drive innovation, excellence, and progress in the business process outsourcing industry.

#LCBSDhaka #BACCO #Certification #Milestone #ContactCenter #Outsourcing #Bangladesh